As it turns out, there's a little truth behind the age-old dating question, "What's your sign?" According to The Astro Twins, celebrity astrologers and authors of The Astro Twins' Love Zodiac: The Essential Astrology Guide for Women, much like our birthday, the zodiac signs under which you tie the knot can speak volumes about your future together.
Are you curious what your wedding zodiac means? So were we–so we decided to dive a bit deeper and share some suggestions on showcasing your sign in everything from your wedding flowers and decor to color scheme and even personal touches. Next up: the Pisces wedding for couples marrying between Feb. 19 and Mar. 20.
"Pisces is the sign of fantasy, imagination, romance, and creativity. You and your hubby are no doubt an incredibly dreamy match. Expect vow renewals and anniversary getaways in your future," explain The Astro Twins.
Flowers for the Pisces Pair
Together, with your florist, looks for ways to combine the ordinary with the extraordinary. Bring together traditional wedding flowers, such as roses, hydrangeas, and peonies in a unique bouquet shape, add in brooches or pearl accents, or highlight some orchids, as Judy Vitale, author of "Wedding Flowers by Horoscope Sign" suggests.
"Delicate and desirous,…the Orchid–fragile, yet awe-inspiring in its beauty–would be the appropriate flower to appear at a Pisces wedding. Like the acrobatic twin fishes, the orchid displays the ultimate in flexibility…It's hard to dispute, also, that orchids have an unearthly beauty that parallels Pisces' ethereal power of attraction and the appearance of having just been plucked from a dream world."
Pisces Colors
You can certainly stick with traditional "romantic" shades, if you wish–but consider adding an unexpected twist. For a whimsical wedding, pair up peach and sage or a dreamy ballet pink-and-gray palette. If you're craving a more exotic, fantasy-filled celebration, rich jewel tones will hit the spot; think red and gold, for instance. For a more creative combination, turn to hunter green/orange/navy or purple and turquoise.
Pisces Decor
"Ever wondered what it would be like to be a princess, or have a Cinderella wedding? The Pisces wedding is enchanting, complete with the most stunning crystal pumps, of course," adds Jennifer Angel in the BAZAAR article, "What Astrology Says About Your Wedding Planning Style." "It's romantic, mystical and whimsical, and above all, it's all about love."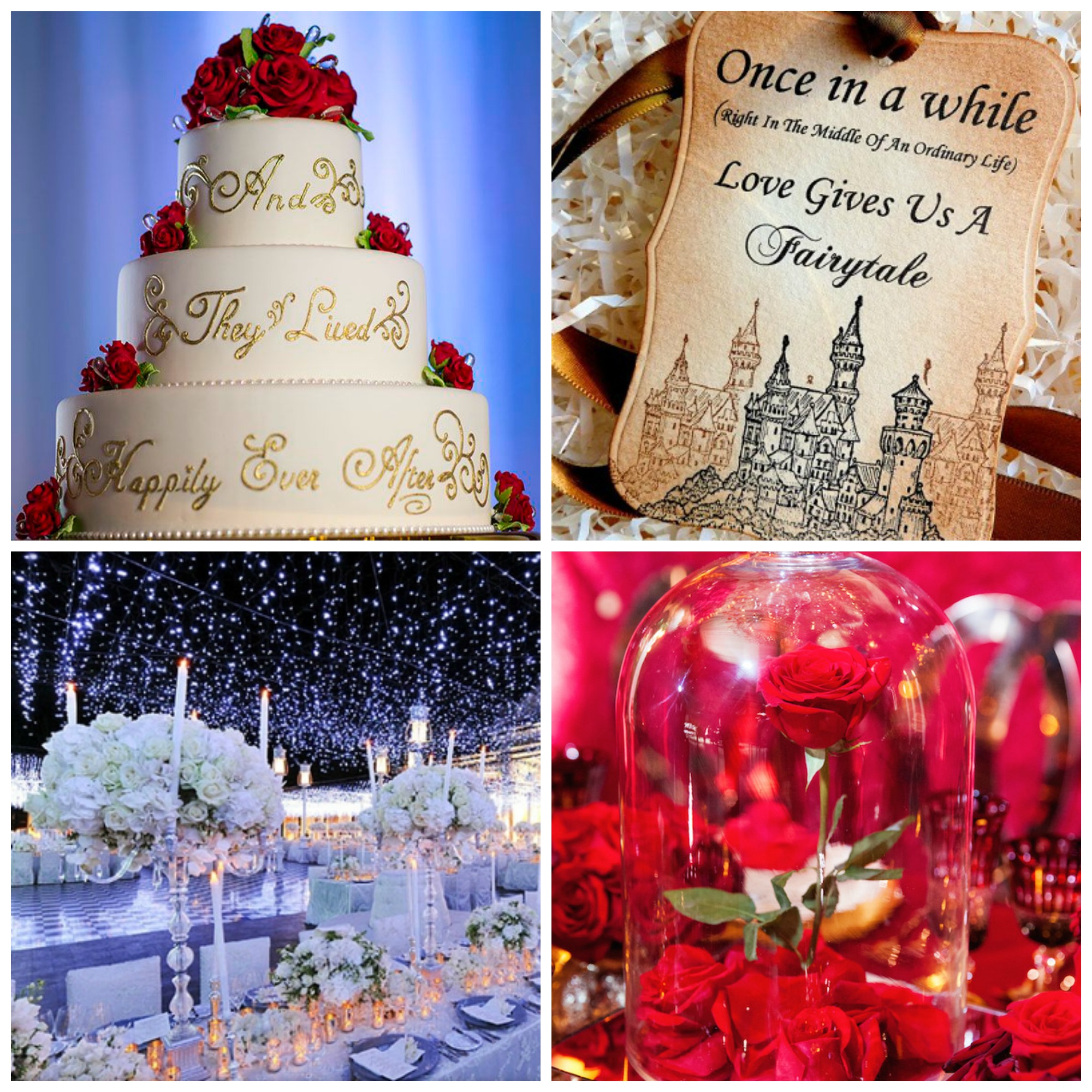 ---
What's Your Sign is a 12-part series highlighting your wedding zodiac sign and its connection to your relationship and wedding day style. Check back next month when we look closer into the Aires wedding!