As it turns out, there's a little truth behind the age-old dating question, "What's your sign?" According to The Astro Twins, celebrity astrologers and authors of The Astro Twins' Love Zodiac: The Essential Astrology Guide for Women, much like our birthday, the zodiac signs under which you tie the knot can speak volumes about your future together.
Are you curious what your wedding zodiac means? So were we–so we decided to dive a bit deeper and share some suggestions on showcasing your sign in everything from your wedding flowers and decor to color scheme and even personal touches. Next up: the Aquarius wedding for lovebirds tying the knot between Jan. 20 through Feb. 18.
"The Aquarius marriage can best be described as unconventional, quirky, and modern," say The Astro Twins. Couples marrying under this sign are gung-ho for anything out-of-the-ordinary and often want their wedding to stand out as the party of the year.
Flowers for the Aquarius Couple
The Aquarius bride will seek anything but the traditional or the expected, which means that more than likely, she'll shy away from typical wedding flowers like roses, peonies, or hydrangeas. If this sounds like you, ask your florist for one big standout bloom, eucalyptus, succulents, ranunculus, air plants, protea, or scabiosa pods. Mix your favorites with anything from bold colors to unusual textures in an asymmetrical or cascading bouquet with plenty of greenery.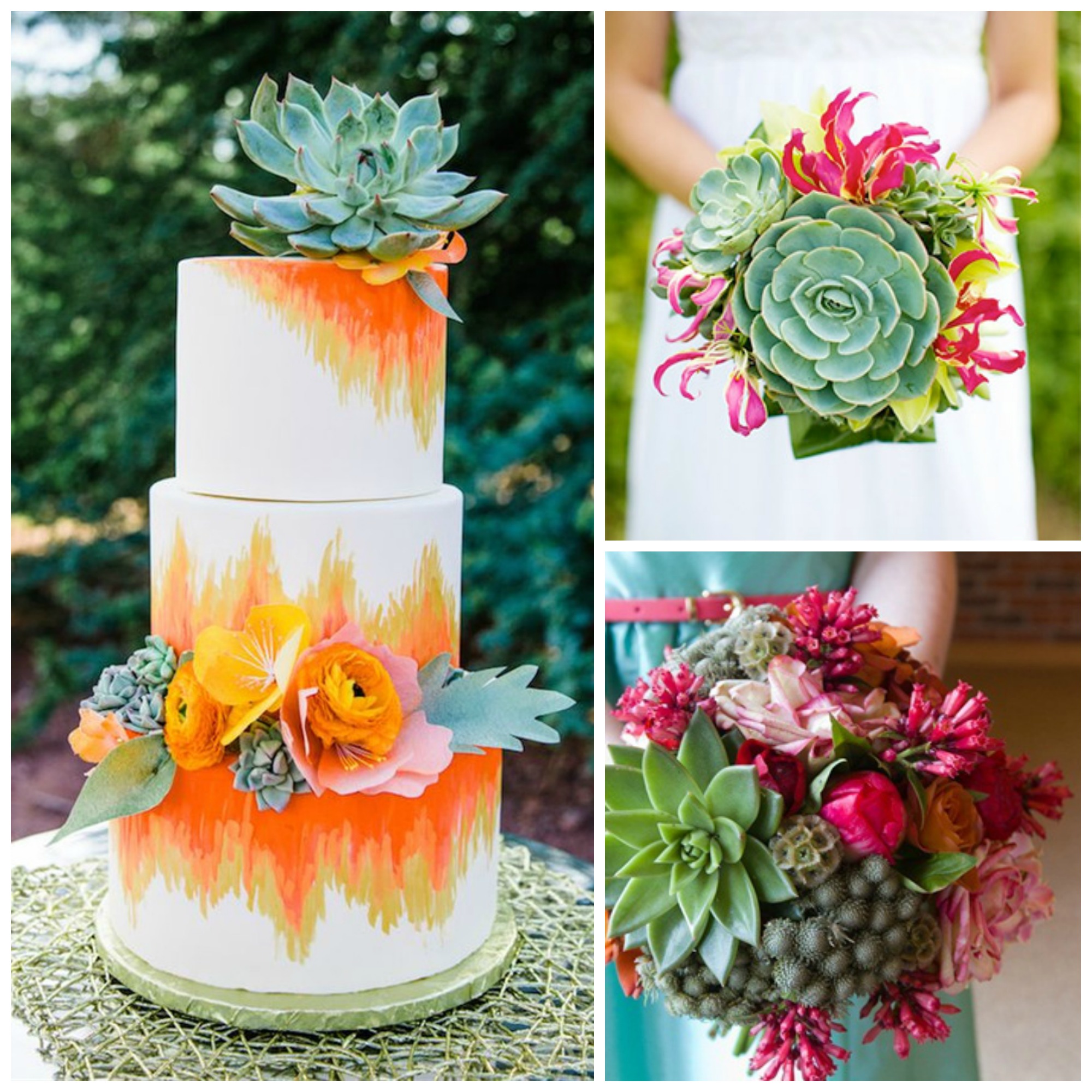 Aquarius Colors
Color is the name of the game for Aquarius weddings! Whether you want a jewel-toned winter wedding or vivid, neon-90's inspired nuptials, be sure your palette packs a punch. Specific colors that work great with this feel are bright, happy hues, such as coral, bright purple, fuchsia, crisp white, turquoise, orange, butter yellow, and Pantone's Color of the Year Greenery.
Aquarius Decor
Pull off that party vibe with a kaleidoscope of multicolored balloons, prismatic paper backdrops, or variegated streamers. Keep your lines clean and simple with your centerpieces and decor. Think geometric shapes (diamonds, squares, and triangles) and bold patterns.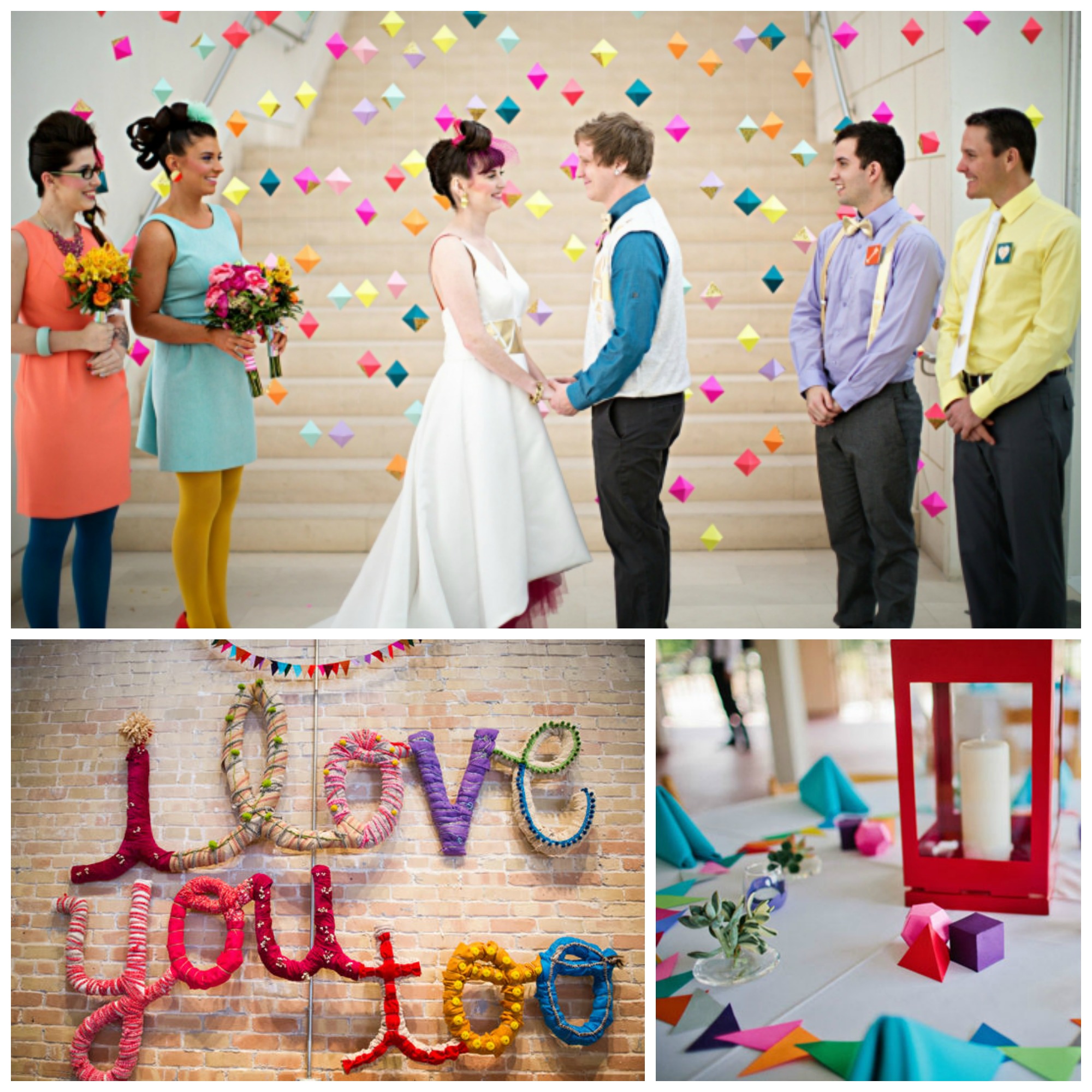 ---
What's Your Sign is a 12-part series highlighting your wedding zodiac sign and its connection to your relationship and wedding day style. Check back next month when we look closer into the Pices wedding!