As it turns out, there's a little truth behind the age-old dating question, "What's your sign?" According to The Astro Twins, celebrity astrologers and authors of The Astro Twins' Love Zodiac: The Essential Astrology Guide for Women, much like our birthday, the zodiac signs under which you tie the knot can speak volumes about your future together.
Are you curious what your wedding zodiac means? So were we–so we decided to dive a bit deeper and share some suggestions on showcasing your sign in everything from your wedding flowers and decor to color scheme and even personal touches. Up first: the Capricorn wedding, scheduled anytime from Dec.22 through Jan. 19.
"Capricorn is the sign of tradition, which is why this winter wedding typically happens around Christmastime or the New Year," explain The Astro Twins. "You and your hubby are all about legacy and honoring your heritage. You love celebrating the holidays and carrying on traditions from your childhood."
Whether you're marrying closer to Christmas or ringing in the New Year as husband and wife, let the magic and sparkle of the season shine through on your big day.
Flowers for the Capricorn Couple
Ask your florist for traditional wedding flowers mixed with seasonal winter blooms. Think white and red roses intermixed with cedar boughs and accents of pine, Hypericum berries, and even pine cones. Wrap your bouquet stems in a handkerchief for the perfect incorporation of "something old" or a beautiful velvet ribbon. Pull a rose from your bouquets for your groom's and his groomsmen's boutonnieres.
Brooch accents are also an eye-catching touch for the couple marrying on New Year's Eve, as this celebration calls for loads of glitz and glamour. Whether you choose silver or gold brooches, they'll look absolutely magical when placed sparingly between cream or white flowers. A few pops of pearl or rhinestones will finish off your bouquet.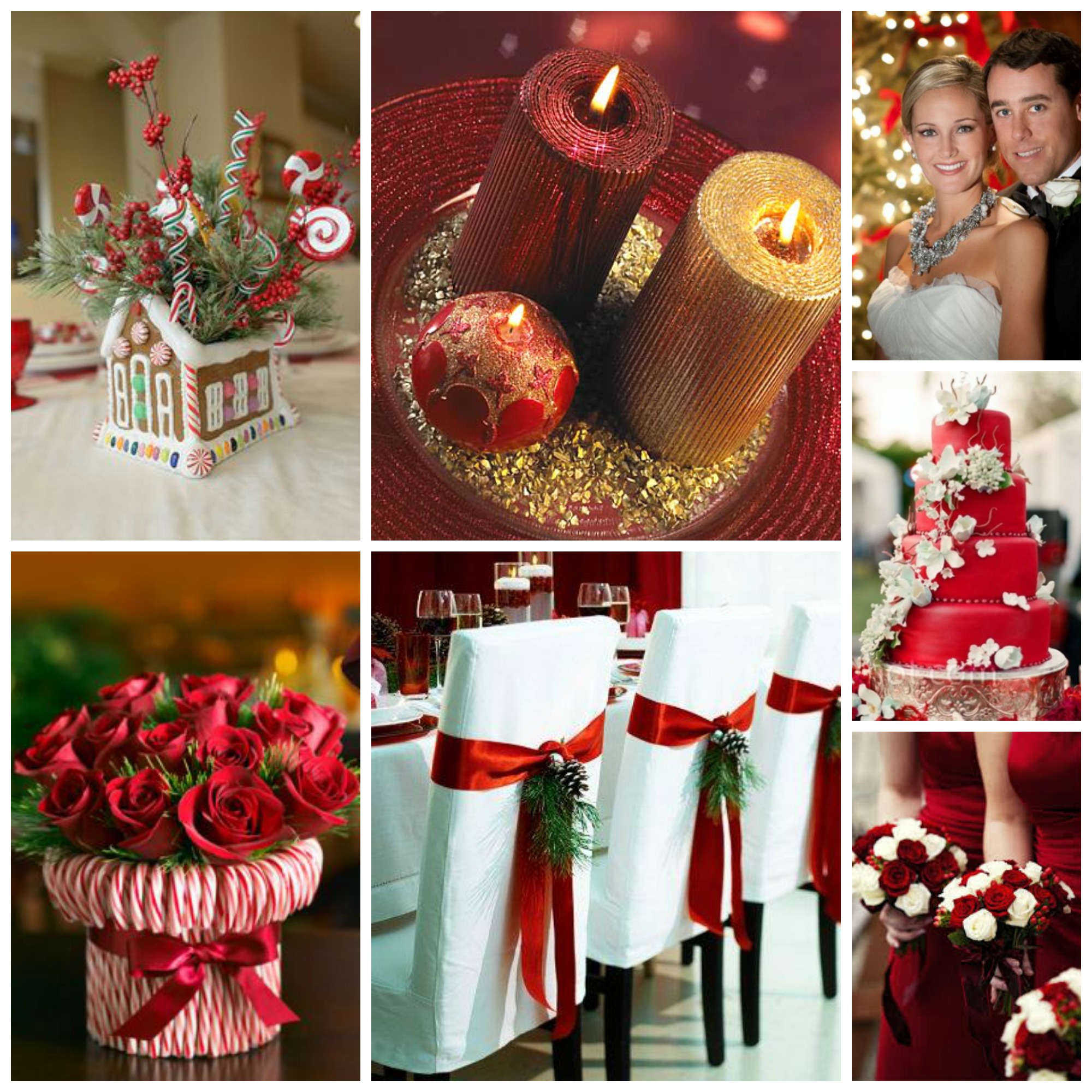 Capricorn Colors
As a traditionalist, you'll likely be drawn to the usual colors of the season: cream or snow white, burgundy and wine, spruce green, and gold or silver. If, however, you wish to go slightly outside of the norm with Christmas colors, pull in some pops of wintry hues such as berry, ice blue, chocolate brown, or blush.
New Year's Eve weddings may trend more toward a cooler color combination of silver, white, or gray, but you can certainly pull in bolder bursts of color, such as black, gold, or other metallic elements.
Capricorn Decor
Keep with a true holiday theme and consider working classic Christmas touches into your decor. From sparkling ornaments and ambient candles to beautiful ribbons and garland, this season offers unlimited options. If you desire a floral centerpiece, Poinsettia is elegant options as are simple roses. For the couple craving a unique flavor to add to their tabletops, perhaps a gingerbread house or candy cane centerpiece is the perfect addition.
Clocks, feathered centerpieces, sparkle- or crystal-filled vases, glitzy recycled wine bottles, and glowing candles will bring a party vibe to your end-of-the-year reception.
---
What's Your Sign is a 12-part series highlighting your wedding zodiac sign and its connection to your relationship and wedding day style. Check back next month when we look closer into the Aquarius wedding!