Fall in Love With Your Flowers
All Occasion Silk Creations is an award-winning florist offering high-quality, realistic silk and Real Touch floral designs for all occasions in the Pittsburgh area. We promise you the versatility and durability of silk and Real Touch flowers combined with the realistic appearance of fresh flowers.
Our Commitment To Our Couples
We love what we do--and we want you to as well! You deserve not only the best value but the best service for your wedding day. We pride ourselves on creativity, personalization, and customer satisfaction. Whether you're looking to incorporate unique personal accents or prefer to stick with timeless traditions, we can create designs that are uniquely you! Our attention to detail and the realistic quality of our work--both in design and construction--are what set us apart from other silk florists.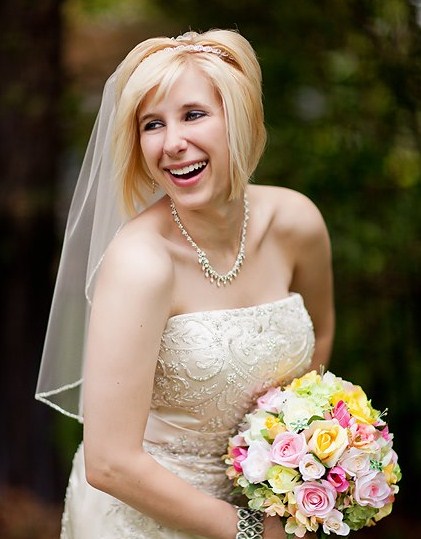 The Sweetest, Kindest Vendor
"All Occasion Silk Creations does beautiful work. I do many weddings, and my assistant immediately exclaimed 'Oh, look at that!' as we picked up the basket which held the programs and bubbles, as they were decorated with tiny mini flowers clustered around. It was adorable. Also, the bouquets that Susan and the staff at All Occasion Silk Creations make can be saved for years to come as a beautiful keepsake in a shadow box to be treasured. Susan does wonderful work and she is the sweetest, kindest vendor I have ever worked with!"
A Look All Our Own
"Susan was great to work with. She really took the time to help me figure out flowers for my wedding and she made sure to create unique items for a look all our own. Her prices are extremely reasonable and her work is outstanding. Do yourself the favor and plan to speak with Susan....you won't regret it!"
Kelly, 11/24/18
A Pleasure To Work With
"We used them for our wedding flowers. Susan and her daughter were such a pleasure to work with. From the first email contact to picking up my flowers was just amazing. I met them at a bridal show and I am so glad I did. My flowers looked amazing. I got so many compliments on them. I would definitely use them again if I'm ever in need of flowers. I love the Real Touch flowers. I can use my flowers as a decoration to remember our wedding day. Thanks for everything!"
Katie, 10/6/18